The pattern is made specifically for the customer. We will have several fittings; first fitting and second fitting. Our staff of Osaka Paltenza, Mr.Iwamoto tailors bespoke garments all by himself.
You will feel comfortable and high quality of bespoke suit. You never experience it through ready- made suit. (※Appointment only at Osaka Paltenza)
Bespoke Suit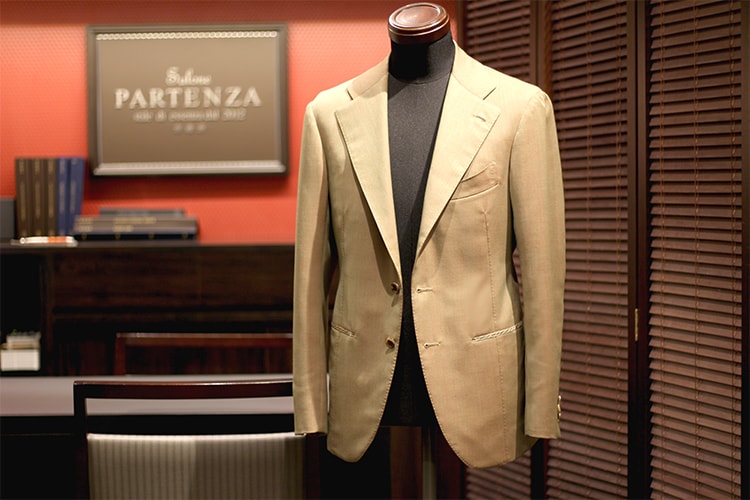 Bespoke suit will be light and soft, and it will enhance your charm. We don't use the same canvas as ready-made suit. We start to make a canvas first and about 80 to 90% of process is hand-made.
Price :JPY330,000(All tax included)~
Bespoke Jacket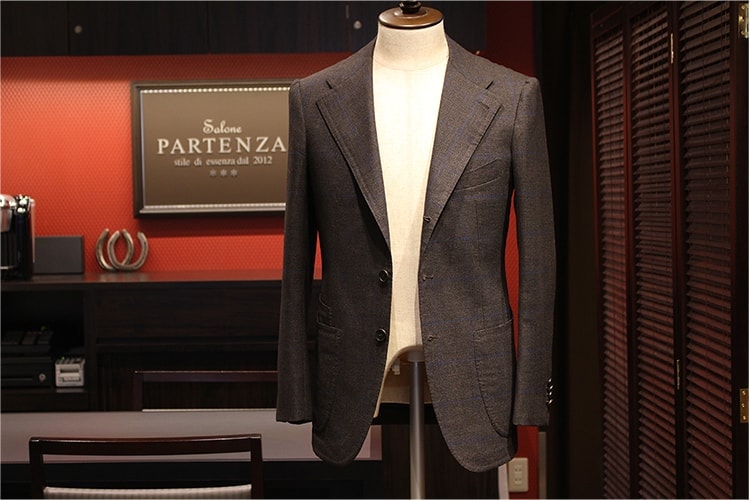 We offer you light and soft tailored jacket as bespoke suit like. We have variety of designs such as safari jacket and hunting jacket.
Price :JPY231,000(All tax included)~
Bespoke Trousers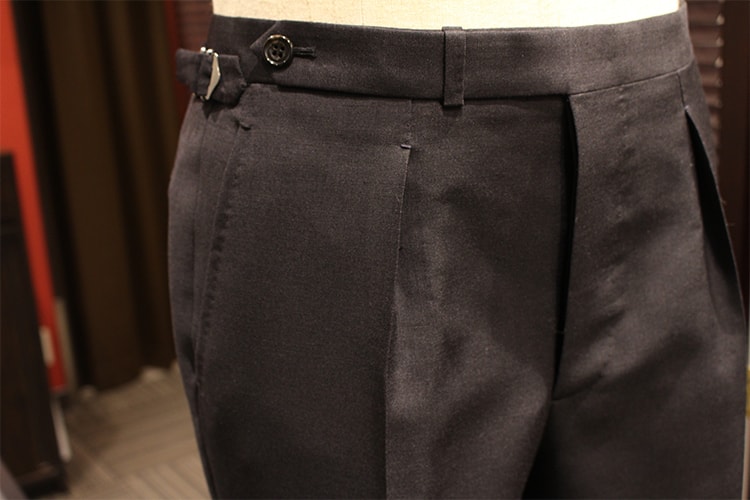 Beautiful silhouette and perfect fitting. It is a unique for bespoke garments.
Price :JPY107,800(All tax included)~
Bespoke Waistcoat(Vest)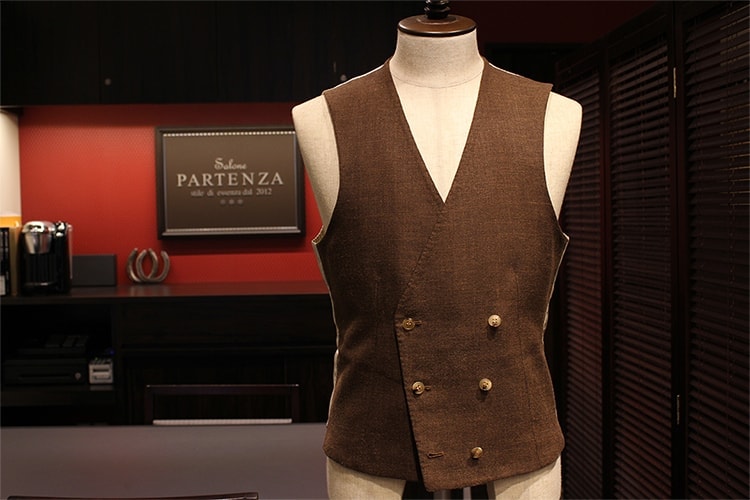 The waistcoat makes soft and comfortable silhouette because the pattern base is made from jacket pattern.
Price :JPY97,900(All tax included)~
Bespoke Overcoat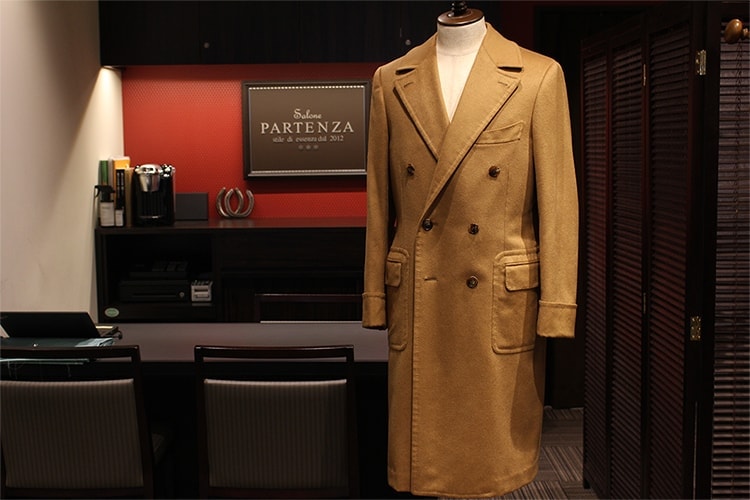 The same as the waistcoat, the pattern base is from jacket so you will experience light and comfortable fitting even if you choose heavier fabric for coat.
The basic price is for chesterfield coat, but we have the various designs of coat such as polo coat or ulster coat. Please tell us your request.
Price :JPY341,000(All tax included)~
Information
The price is dependent on the fabric and design.
The number of fittings is usually two times but it may require a few more fittings.
The delivery lead time: 3 months ~
The bespoke order is acceptable at Osaka Paltenza only.
Made To Measure
We offer you tailor-made menu of suits, jackets etc.
Please check the item from the following production details.