Tailoring Process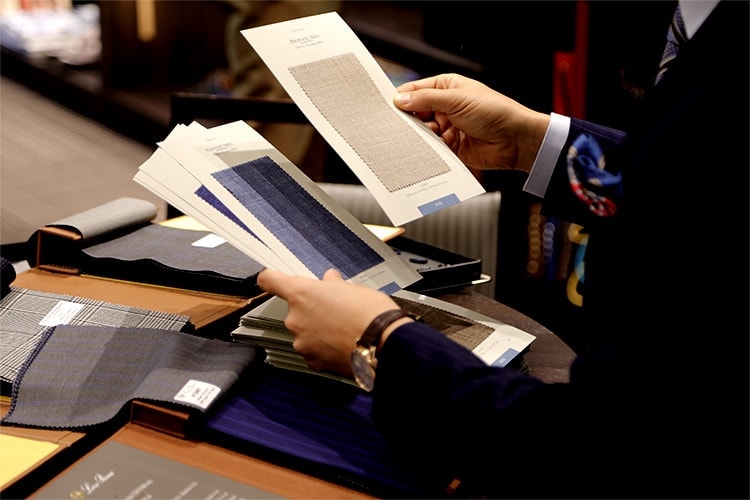 Step 01
Selecting a cloth
We have variety of cloths to choose from. At your consultation, you can browse through our cloth books at your leisure. Please share your suit image with our staff.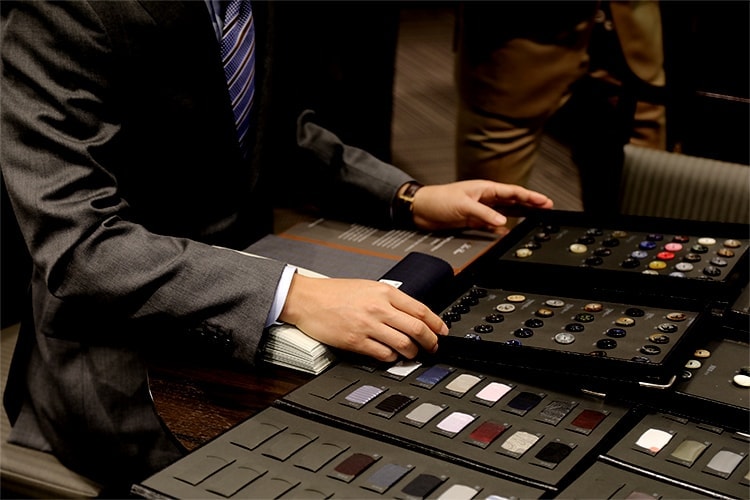 Step 02
Selecting a design, buttons and linings
Choose accessories from our original styling model which we offer you with confidence and select detail design and variation. Selecting the best buttons and lining for main fabric is one of the best things in made-to-order suit. (You can do the same things on the order of coat and outerwear.)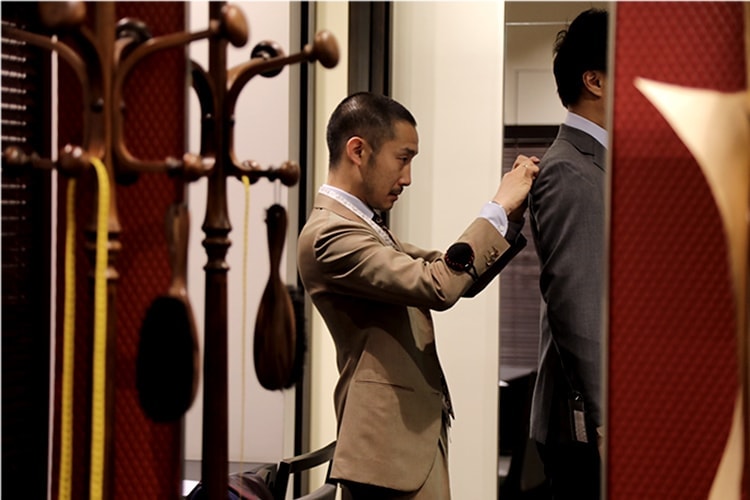 Step 03
Measurements and alterations
Measure your body size and put on a gauge sample to alter a garment. It is very important process to make perfect fit garments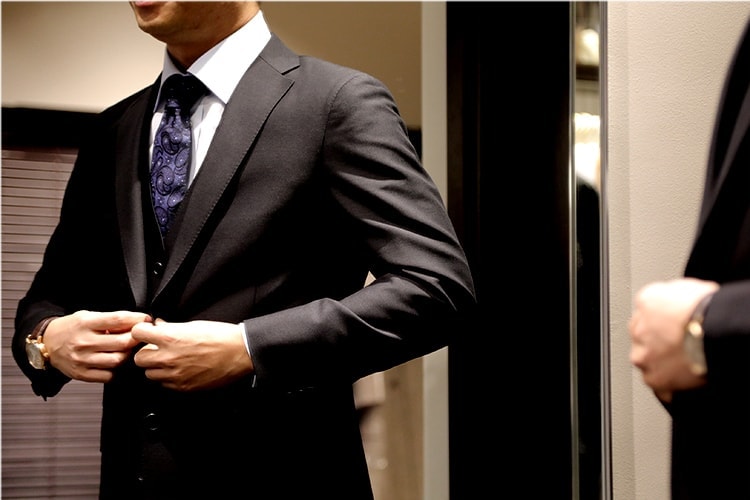 Step 04
Receiving your items
Many people dedicate effort to each garment. After inspections, you will receive the garment. It takes about 4 weeks.
We store your order data, and we will take it into consideration when you order suit next time.